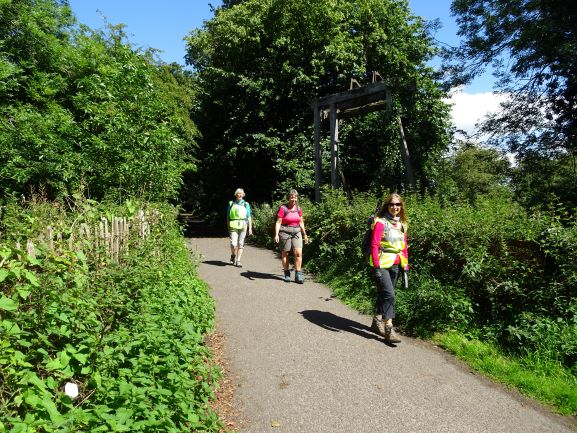 Latest Training News
We had an enjoyable  part 1 training session on March 10th  via Zoom  , this was followed by a demo walk on April 3rd.   3 of the new leaders are already helping considerably with our programme of walks.  We have held 2 smaller sessions since.
With the change to Ramblers Well-being walks existing walk leaders will just need to do a short induction, we think mainly about paper work. We will let walk leaders know about this as soon as we have the information which is now  unlikely to be before August.
Please email

[email protected]

  to join our list for the next session.
You could  be a walk leader if this is you:
Have a great enthusiasm for walking and Walking for Health's vision of everyone having access to a short, free and friendly walk
Have a couple of hours spare per month or maybe more.
Are happy to stay in touch with your local scheme for updates / refreshers when required
Are open minded, willing to support a diverse range of people  to become more active through walking.
Are over 18, in line with our safeguarding policy
We always  need new walk leaders to start new walks, including entry level walks, these are walks which are no longer than 30 minutes. All  our existing walks would welcome new input too.
Currently training will be in 2 parts with the first via Zoom and then a demo walk at a later date.   We can put on a session at short notice  so please get in touch if you are interested. After these sessions you would shadow an existing leader before leading your first walk. There will be an experienced leader in attendance on your first walk, so you will be  well supported.
If you would like to train to join us as a walk leader or require extra information  please email [email protected]
The video used as part of the training, 23 1/2 hours, is fun and is recommended for everyone, walkers, would-be walkers and walk leaders.