Latest – Aug 2023
We are now running as a partner of Ramblers Wellbeing Walks.
Please see the Our Walks page for the latest programme. Also see the News page for the latest news.
You can download the 2023 programme of walks here.
Note: there may be paper versions in circulation that are not up to date
To sign up to our walks please click here, Please select Ramblers Wellbeing Walks Telford & Wrekin from the list of groups.
Note: We don't walk on Bank Holidays.
To join our email list please click here .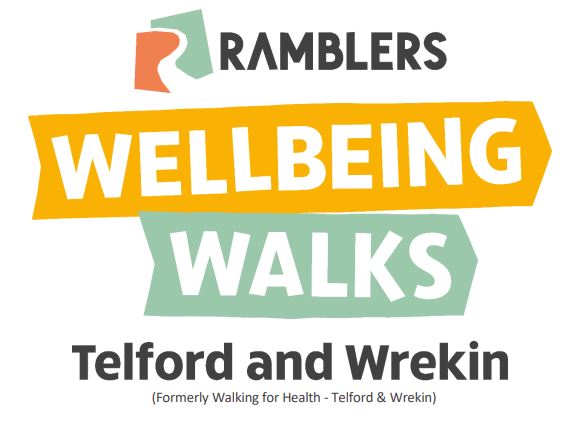 Walking for Health – Telford & Wrekin offer free health walks for the Telford and Wrekin area. We are a partner of Ramblers Wellbeing Walks and offer several graded walks throughout the Telford area, to suit all abilities. All our walks last from 30 to 90 minutes.
We are a small voluntary organisation run by volunteers which is well supported by Forum 50+, Energize as well as many of the Parish Councils around Telford. Denso Manufacturing have been supporting us since 2018. We are very grateful to them all.
Here is a video explaining the joys of walking with Ramblers Wellbeing Walks. This film was produced in association with Sport England with funds from the National Lottery .